Serving Sioux Falls Businesses With Effective Pest Management Solutions
Managing a business puts many responsibilities on your shoulders, but one thing a good manager knows how to do is delegate. Allowing a knowledgeable and experienced pest control company to protect your business from common Sioux Falls pests is a smart choice, not only because it frees up some of your time, but also because a pest infestation can be devastating for a business. Having professional pest control technicians working on your behalf is essential for the well-being of your business. Pestmaster® Services of Sioux Falls provides the commercial pest control services you need to protect your Sioux Falls business from damaging pests. We are a well-established pest control company that offers full-service solutions to your pest control needs.
Our Commercial Pest Control Service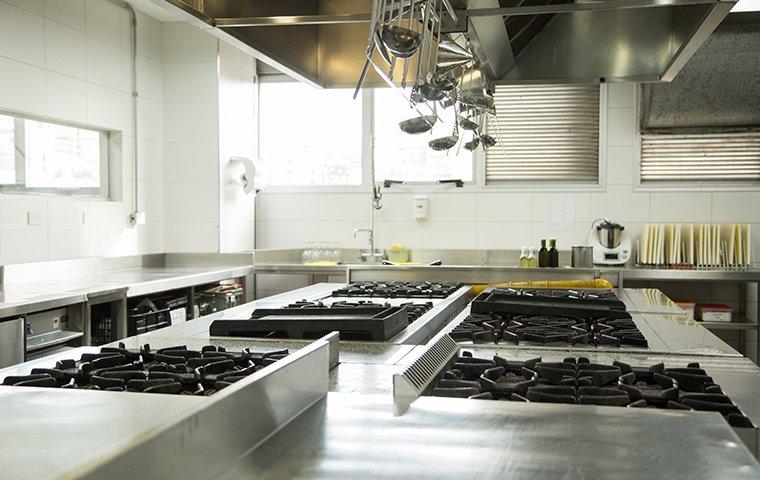 Inspection
Identifying your business's specific pest control needs must be the first thing we do in order to provide effective pest control. We'll inspect your property to look for pest activity, conducive conditions, and factors that will affect our treatment strategy. We'll then develop a pest control plan to meet your business's needs, go over that plan with you, and have you sign a service agreement.
Integrated Pest Management Treatment
At Pestmaster® Services of Sioux Falls, we use Integrated Pest Management strategies to provide you with the best results. This methodology uses reduced risk, EPA-approved pesticides as the last step in the pest control process in order to minimize their use. Prior to this step, we'll work to modify habitats, reduce food and water sources, and enact other controls to reduce and eliminate pest activity.
Follow-Up
Depending on what your business requires for long-term pest control, we'll work with you to establish a follow-up schedule that works for your business. Although we offer one-time services, we recommend regularly scheduled follow-up services to ensure your business remains protected from pests. By returning to your property on a regular basis, we can identify and address pest problems before it becomes a serious issue.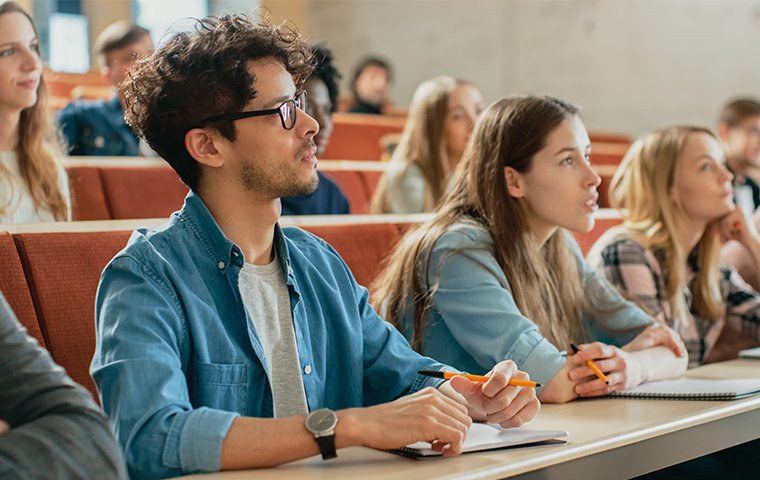 Offices
Pests can cause costly damage when they get into your office building. Pestmaster® Services of Sioux Falls will help you keep them out in the months and years to come.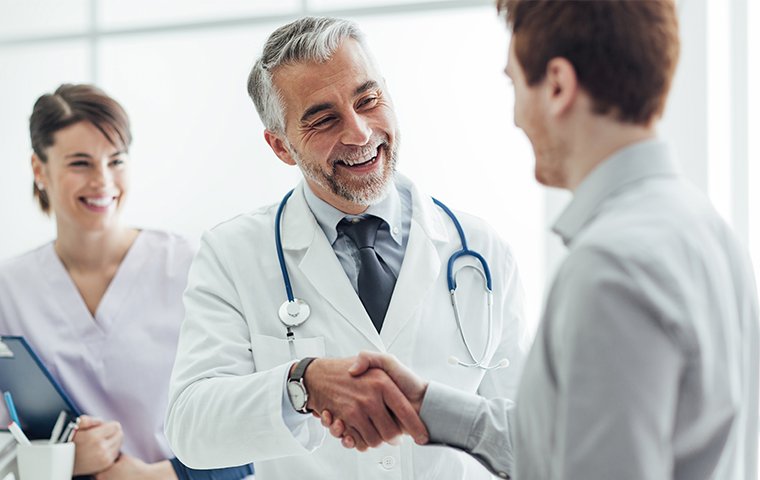 Retail
A pest infestation not only damages your inventory, but also gives customers a bad impression of your store. Pestmaster® Services of Sioux Falls will keep pests out of your retail store.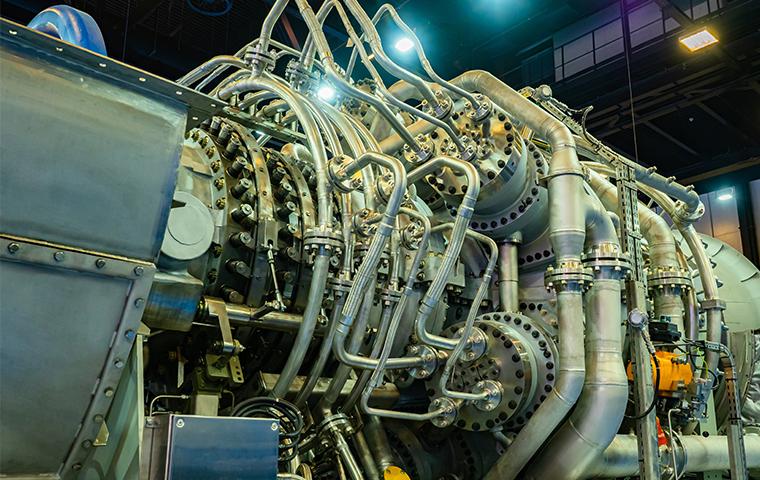 Factories
Everything in your factory is at risk of being damaged if pests get inside the facility. Protect your factory with help from Pestmaster® Services of Sioux Falls.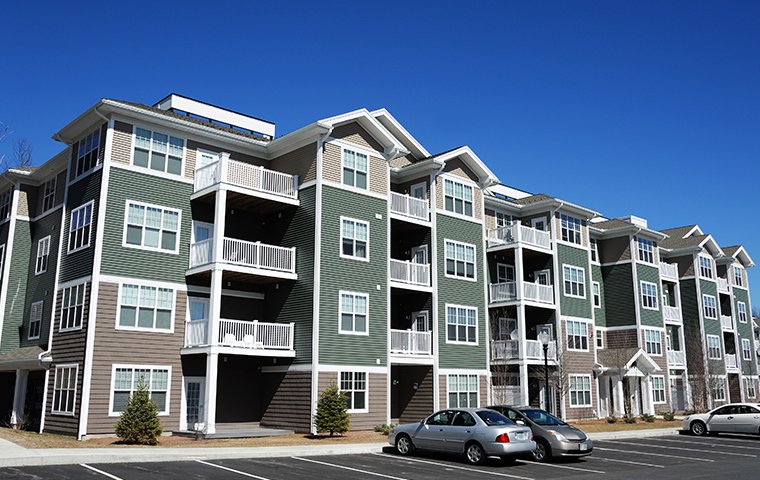 Property Management
Keeping pests out of your properties will help you avoid the many problems they cause. Partner with Pestmaster® Services of Sioux Falls to protect your properties from pests.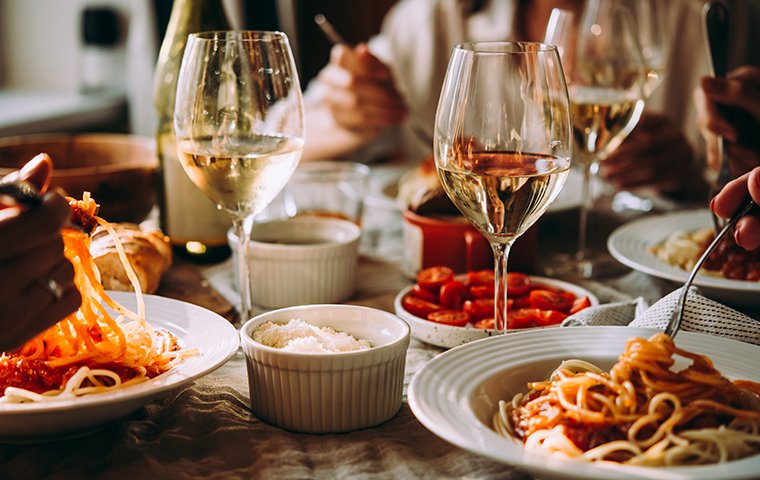 Restaurants
Pests contaminate food, which can make your customers sick and put your restaurant in jeopardy of getting shut down. Protect both with Pestmaster® Services of Sioux Falls.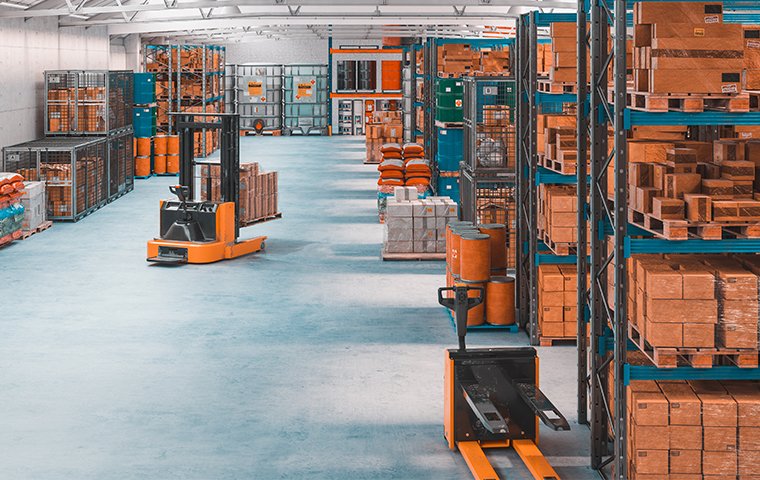 Warehouses
You have a responsibility to keep the items in your warehouse safe from damage, but pests will make that difficult. Stop an infestation with Pestmaster® Services of Sioux Falls.
Why Choose Pestmaster® Services of Sioux Falls?
Pestmaster® Services of Sioux Falls takes our job of protecting your business seriously. We only employ the most qualified and highly trained individuals, and we make sure our company's qualifications are the best they can be. These qualifications include:
Veteran-Owned
QualityPro Certified
QualityPro Schools Certified
GreenPro Certified
Entomological Society of America members
International Franchise Association members
National Pest Management Association members
American Mosquito Control Association members
International Right of Way Association members
When you choose Pestmaster® Services of Sioux Falls, you receive professional, qualified services that effectively protect your commercial property from pests. Contact us to schedule your pest inspection today.