About Pestmaster® Services of Sioux Falls
Veteran-owned and operated, Pestmaster® Services of Sioux Falls is proud to serve Sioux Falls and the surrounding areas with nationally-recognized excellence in pest control. Using cutting-edge technologies in the control of insects, rodents, birds, weeds, and other common area pests, we provide homes and businesses with the high-quality services they need to be pest-free.
Why Choose Pestmaster® Services of Sioux Falls?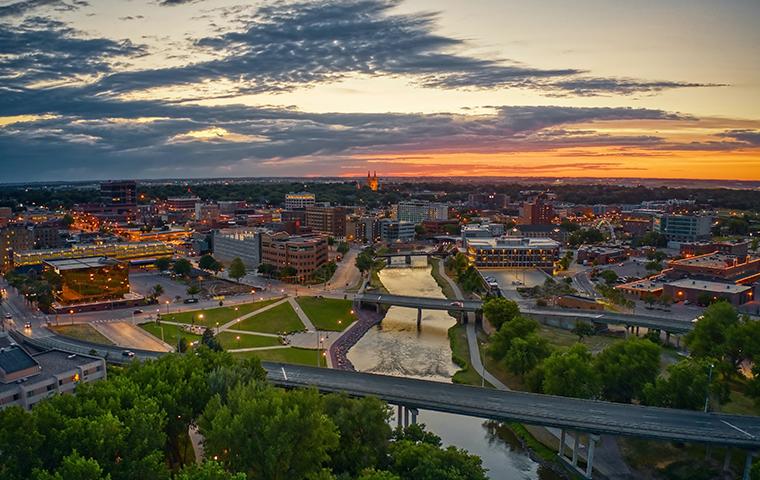 We have a wider range of integrated services than other pest control companies.
We understand how various pest-related factors interact, allowing us to provide effective pest management.
We have over 40 years of experience in the pest control industry.
We take an environmentally-conscious approach to pest management.
We use high-quality, science-based products and methods.
We offer sustainable solutions.
We specialize in all phases of home pest control and commercial pest management.
We offer vegetation management that maintains grounds, promotes the health and viability of desirable species, and prevents rodent infestations.
We offer health-related vector control services to prevent illnesses such as hantavirus, West Nile virus, histoplasmosis, and more.
Our Business Model
At Pestmaster® Services of Sioux Falls, our service offerings are expansive to meet all of your pest and pest-related needs. Our three primary service categories are:
Pest Control: Our Sioux Falls pest control services provide long-lasting solutions for homes and businesses.
Vegetation Management: We offer bare ground vegetation control, invasive and noxious weed control, and landscape weed control.
Health-Related Vector Control: We provide mosquito, tick, rodent, flea, and bird control, along with ancillary services such as disaster relief, educational consulting, and more.
Our Mission Statement
Our organization is unconditionally committed to providing the most effective pest control services. Our commitment is not only to our customers but also to our employees. We desire all who are associated with our organization to mature and prosper in the unique profession we have chosen. To these goals, we direct our efforts and attention. As an organization of peak performers, we remain interdependent, working toward mutual goals with excellence and enthusiastic commitment.
Pest Control You Can Rely On
Pestmaster® Services of Sioux Falls delivers high-quality pest control services using cutting-edge technology, Integrated Pest Management, environmentally-conscious practices, and top-of-the-line products. You can rely on our team of professionals to protect your home or business from pests. We guarantee it.